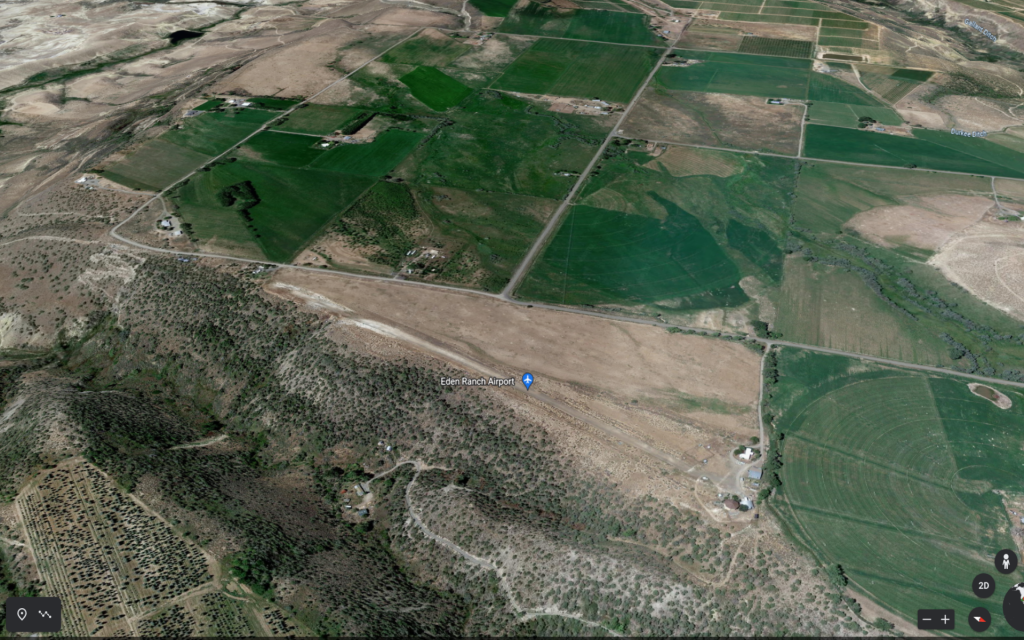 AMAZING HOME PLUS RUNWAY PLUS GUEST HOUSE
The main home on this property is 4692 sq. ft. (+/-) octagon, lovingly designed with energy efficiency and sustainability in mind.  Each level is about 1564 sq. ft. plus a 162 sq. ft. laundry/mud room.  The main home has 4 bedrooms, 2 office spaces, 2 ½ baths. You will love the large, open family room occupying ½ of the upper story, with windows on 3 sides to enjoy views of mountains, valleys.  The walls of the two main living levels are built of Papercrete block and are 12" thick with a superior insulation value. (Information on papercrete block is available.) The walk-out basement is built of energy efficient ICF blocks and has a plumbed-in bath for future use.  Solar back-up reduces utility costs and the home is pre-wired for a complete solar system, if desired.  4+ car garage with one bay designed for a motor home up to 32 feet.  The property is 65 acres, with 60 of those acres in a Conservation Easement. Mineral rights are 100% owned.  But Wait!  The property also has a 2,700-foot earthen runway and the larger hangar is 2480 sq. ft with a 45' x 9 ½ ft. high hangar door.  Extras include a permitted solar composting outhouse, solar shower house, irrigation water, small greenhouse and 2 propane tanks, (one is owned and dedicated to a back-up generator.)  AND THERE'S MORE!   The property includes a 1,258 sq. ft. guesthouse + 180 sq. ft. sunporch.  Two bedrooms and 2 full baths plus an office and family room.  Nicely maintained.  Small basement.
For more information complete the form below and someone will contact you.
For a YouTube video of this property click on this link https://youtu.be/y9tIubE5KXQ